News story
BIS backs search for Britain's best employee owned business
The Department for Business, Innovation and Skills is backing a search for Britain's best employee owned company.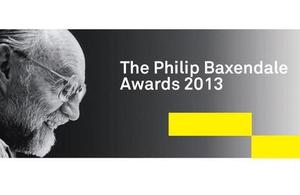 The Department is lending its endorsement to the Philip Baxendale Awards' new 'Employee Owned Business of the Year' prize, which will recognise the best all-round performance of an employee owned company over the last 12 months.
The Philip Baxendale Awards are the UK's only dedicated celebration of excellence in employee ownership. They are co-hosted by the Employee Ownership Association and Baxendale, an employee owned partnership which provides advice and investment to support new and existing mutual businesses.
Award co-hosts, the Employee Ownership Association, estimate the size of the sector is £30 billion in the UK. The government has committed £50 million in funding to incentivise more companies to adopt employee owned models and from April 2014, company owners who sell a controlling stake to their staff will be eligible for Capital Gains Tax relief.
Nominations for the award are now open, at no cost to entrants. The other 6 award categories include the:
Outstanding Leadership Award, recognising inspiring individuals or executive teams in an employee owned organisation
Employee Engagement Award, celebrating meaningful engagement with employees cultures of productive partnership
Employee Innovation Award, showcasing the most exciting and effective example of innovation within an employee owned organisation
The awards ceremony will take place at a gala dinner on the evening of the 12 November, as part of the 2013 Employee Ownership Association Annual Conference at the National Motorcycle Museum, Solihull, West Midlands.
To submit a nomination, or for more information on the Awards, please email awards@baxendale.co.uk or visit baxendale.co.uk/awards/
Published 23 September 2013