News story
Birmingham man convicted of providing unlawful immigration advice
Birmingham man pleads guilty to 6 charges of providing unlawful immigration advice and services.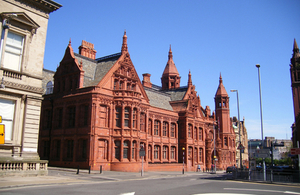 Mr Mazyar Shirali, 31, of Birmingham, pleaded guilty at Birmingham Magistrates' Court on 22 July 2016 to 6 charges of providing unregulated immigration advice and services between April 2012 and October 2015.
Mr Shirali established Persian LGBT Advisory Services in Handsworth, Birmingham and provided immigration advice and services to a large number of people, despite the fact that he was not qualified to do so.
He was sentenced to a conditional discharge for 18 months' on each count, to run concurrently. He was also ordered to pay £500 costs and a £15 victim surcharge.
On sentencing, the presiding magistrate said:
"These are serious matters which must be investigated. You carried out the work for the right reasons but in the wrong manner"
Speaking about the decision, the Deputy Immigration Services Commissioner, Dr Ian Leigh, said:
"We have clear standards outlining what we expect in terms of the fitness and competence of regulated advisers. Mr Shirali chose to operate outside the law.
"I am delighted with the outcome of this case, and I hope this sends a clear message to other people considering providing immigration advice - either act within the law or you will find yourself in court."