News story
Billions of pounds of UK investment announced at the Global Investment Conference
On the eve of the Olympic Games, Ministers host the Global Investment Conference, launching the British Business Embassy and its series of Global Business Summits.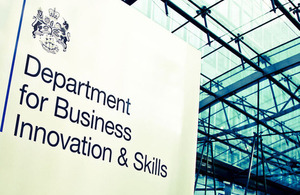 26 Jul 2012
---
---
The largest set of trade and investment events ever held in this country starts today with the Government's Global Investment Conference. The conference is the first of a series of global business summits being held in London to showcase the UK during the Olympic and Paralympic Games.
[Vince Cable's speech in full from the opening of the Global Investment Conference, 26 July
](http://www.bis.gov.uk/news/speeches/vince-cable-global-investment-conference)Watch the conference live:
Billions of pounds of UK investment
The British Business Embassy brings together nearly 4000 world leaders, policy makers and investors to London.
New owners of Battersea Power Station announce £8 billion development and expected 33,000 jobs.
UK inward investment results show jobs generated by inward investment up by a fifth to over 112,000. China is now the third largest source of inward investment projects.
Over £1 billion of deals and projects expected to be announced this summer as businesses capitalise on the Olympics.
UK businesses attending the British Business Embassy expected to benefit by another £1 billion in the years to come.
Links
Published 26 July 2012