Bill of Rights consultation launched
The Commission on a Bill of Rights has issued a second consultation paper, after the discussion paper published last year.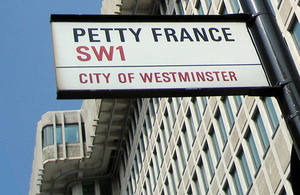 The Commission wants to hear further views from the public on whether there should be a Bill of Rights and, if so, what the form and content of any such Bill might be.
Commenting on the release of the consultation paper, the Chair of the Commission Sir Leigh Lewis said:
'With less than six months until we must make our recommendations we want to hear from
as many individuals and interested parties as possible.
'I want to stress that we have reached no conclusions at this stage. If we do decide to recommend a UK Bill of Rights we will explain why and set out what form we think such a Bill might take. If we decide not to recommend a UK Bill of Rights we will equally explain our reasons for arriving at that conclusion.
Our second consultation paper gives you a further opportunity to influence our deliberations by giving us your views."
In particular, there are questions relating to:
the Human Rights Act 1998 alongside any UK Bill of Rights;
any additional rights - for example for victims, children, or an equality right;
any role for responsibilities within our rights framework;
a different relationship with the Strasbourg Court; and
any difference in the provisions for the different parts of the UK.
Please send responses via:
or by post to
Commission on a Bill of Rights
Post Point 9.55,
102 Petty France
London SW1H 9AJ  
For further information about the Commission and our work, please visit our website.
Published 11 July 2012