Press release
Big Society Advisory Forum Communiqué
Communiqué of the Big Society Forum meeting held on 7 October 2013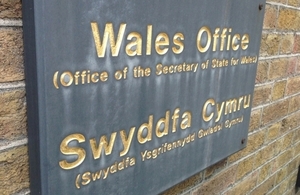 The fourth meeting of the Wales Office Big Society Advisory Forum (BSAF) was held on 7 November at Caspian Point, Cardiff, hosted by the Parliamentary Under-Secretary of State for Wales, Baroness Randerson.
The Minister updated BSAF members on activities since the last meeting and the minutes of the previous meeting were agreed.
BSAF members discussed how to engage young people in the Big Society agenda in Wales and next steps to grow the Big Society in Wales.
BSAF members also received updates from members on their activities. The next meeting is due to be held in the New Year.
In attendance were:
Baroness Jenny Randerson, Parliamentary Under-Secretary of State for Wales
Sharon Jones, Crest Co-operative
Dr Howard Williamson, University of South Wales
Ian Courtney, Charity Bank
Lesley Kirkpatrick, Princes Trust
Phil Jarold, Wales Council for Voluntary Action
Leah Doherty, GwirVol
Sara Tucker, Reserve Forces' and Cadets' Association for Wales
Rob Lynbeck, Newport City Homes
Reverend Carol, Wardman, Church in Wales
Joy Kent, Charwae Teg
Published 18 October 2013