News story
Big opportunities for UK Catapults from EU engagement
A new report published today shows the huge benefits the UK can achieve through Catapult centres engaging in EU programmes.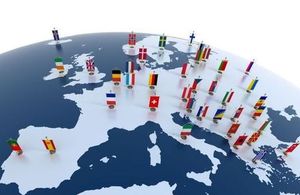 The report Catapults contributing to Europe 2020 published today by the Big Innovation Centre was commissioned and funded by Innovate UK.
A review of the experiences of similar technology and innovation centres in 7 European countries shows how the UK Catapult network can generate value by strategically engaging in EU activities and programmes to:
access new knowledge and capability
build strategic networks
find new opportunities for market growth
access funding and infrastructure
Connecting with Europe - the benefits
EU programmes and projects provide complementary benefits to national and industry funding. They are often larger, require breadth of expertise and support a wide range of technology readiness levels from concept to market.
Professor Birgitte Andersen, CEO and Co-creator at the Big Innovation Centre said:
Disruptive technologies change the world, but they need a complex mix of foresighted funders prepared to share the risks, the right skills, an enabling state and above all firms with imagination and sense of purpose to succeed. UK Catapults are becoming the catalysts for creating that complex mix today…Europe is an amazing opportunity for support that can't be missed.
Simon Edmonds, Director of the Catapult programme, said:
This report clearly shows the huge benefits to be had from Catapults engaging actively with EU programmes, and the impact this can have on UK jobs and growth.
Innovate UK is determined to make the most of these opportunities. This is why we've brought National Contact Point experts in-house, bid for (and won) the opportunity to deliver the Enterprise Europe Network (EEN) in England, Northern Ireland and Wales and established a permanent presence in Brussels.
Published 24 March 2015