News story
Big Bang comes to West Cumbria
Schools and colleges and businesses from across West Cumbria will be taking part in a very special event, sponsored by NDA, to celebrate STEM (Science, Technology, Engineering and Maths).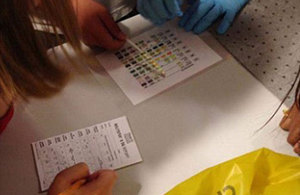 The 'Big Bang Near You' on 9 June showcases the fantastic work that is carried out in West Cumbrian schools, colleges and businesses to show the application of STEM skills. 500 students from Secondary and Primary schools in West Cumbria are expected to visit on the day and take part in a range of exciting and stimulating hands-on STEM activities.
Generous funding support from the Nuclear Decommissioning Authority, Costain and Engineering UK has ensured that this event will build on the success of previous Big Bang events held in Cumbria. Exhibitors from businesses, colleges and schools will showcase a range of STEM skills emphasising how they can be applied into potential STEM careers. There will also be 'Science Busking' activities from Science Made Simple and Oscar the Robot will emphasise the importance of STEM subjects and STEM related careers.
Students will be competing for the title of West Cumbria Young Scientist/s or Engineer/s 2013. Judges will look at a variety of projects carried out by students and the winner/s will be able to enter the North West Young Scientists and Engineers Competition that will be held in July 2015. .
Tony Gill from STEM Cumbria Ltd said:
We are expecting pupils, students and teachers to have an exciting and inspiring visit to the interactive exhibition over the two days. Science, Technology, Engineering and Mathematics impact on almost everything we do. We hope this event will showcase the fact that "STEM is all around us.
Published 9 June 2015