World news story
Bidding round for projects relating to Preventing Sexual Violence
Violence against women and girls is a priority for the HRDP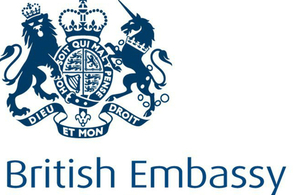 Human rights, democracy and the rule of law are at the heart of HMG's foreign policy. For that reason, the Human Rights and Democracy Programme (HRDP), the Foreign and Commonwealth Office dedicated fund supporting human rights and democracy work overseas, is inviting bids to carry out projects related to strengthening civil society to hold governments to account on commitments to address sexual violence in conflict or post-conflict environments.
Further information and Concept bidding forms can be found here: Funds round documents
Concept bids will be accepted by the British Embassy in El Salvador at britishembassy.sansalvador@gmail.com up to Wednesday 28th August.
Published 21 August 2013