Bianca Jagger: How to move beyond oil
Bianca Jagger and representatives from developing countries call for a low-carbon revolution.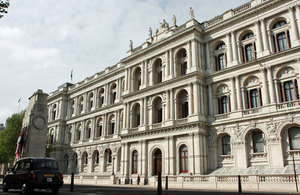 Bianca Jagger, Chair of the Bianca Jagger Human Rights Foundation and a Council of Europe Goodwill Ambassador, has called for a "Copernican revolution" in moving beyond carbon to a decentralized, sustainable energy system.
Ms. Jagger was speaking at conference last week organised by Wilton Park and the Renewable Energy and Energy Efficiency Partnership (REEEP) to discuss strategies for transition to a low-carbon global economy.
Delegates at the conference included bankers, energy regulators, climate experts and representatives from countries in Asia and the South, where climate change and the need for cheap, reliable energy are pressing policy challenges.
The conference also explored the power of renewable energy as a viable commercial enterprise, even for the world's poorest billion citizens.
REEEP is an international organisation supported primarily by governments (Australia, Austria, Canada, the European Union, Germany, Ireland, Italy, Netherlands, New Zealand, Norway, Spain, the US and the United Kingdom) and by contributions from the private sector. REEEP developed from a British government initiative emerging from the Johannesburg 2002 World Summit on Sustainable Development.
For more information on the conference 'Transiting to a low carbon economy' (21 - 24 June 2010) please see the Wilton Park website.
Published 1 July 2010