News story
Best of British business win Queen's Awards for Enterprise
Companies from across the UK are celebrating winning the Queen's Awards for Enterprise - the UK's highest accolade for business success.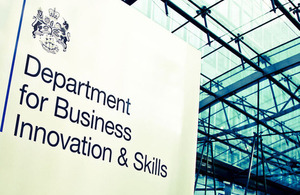 A total of 209 winners of The Queen's Awards for Enterprise have been announced this year for business achievement:
151 companies have won Awards for International Trade
50 have won Awards for Innovation
8 have won Awards for Sustainable Development
The standard of entries in this, the Queen's Jubilee year, has been the highest ever, with nearly 25 per cent of entrants gaining an Award.
Eleven individuals are winners of The Queen's Award for Enterprise Promotion (QAEP) for their inspiring efforts to encourage UK entrepreneurship.
Business and Enterprise Minister, Mark Prisk said:
"The Queen's Awards for Enterprise are the highest accolade a business can receive. The standard of this year's winners highlights the great work taking place by businesses of all sizes to help boost the growth of the UK economy. I hope that it will inspire more entrepreneurs to start or grow their business as we look to make 2012 the year of enterprise.
"It is a fantastic achievement for all of the businesses that have received an award and I would like to congratulate them on making such a valuable contribution across all business sectors."
Winning firms cover a vast range of business sectors, and range from enterprising small businesses with as few as three employees to household names such as Nissan, B&Q plc and Marks and Spencer Group plc.
The awards are made annually by HM The Queen. A Royal representative will visit winners of The Queen's Awards to present a crystal bowl and an invitation to attend a Buckingham Palace reception. Winners can also use The Queen's Award Emblem for a period of five years as a symbol of their quality and success.
Links
Published 21 April 2012