News story
Best of British business receive Queen's Awards for Enterprise
Small and large companies from across the UK are today (21 April 2011) named as winners of The Queen's Awards for Enterprise 2011 - the UK's highest accolade for business success.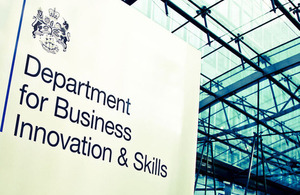 A total of 156 Queen's Awards have been announced this year. Overall, 102 companies have won awards for international trade, 44 for innovation and 10 for sustainable development. The standard of applications has been extremely high this year with 20% of companies applying receiving awards, double last year's amount. In addition, 11 individuals have received The Queen's Award for Enterprise Promotion (QAEP) for their inspiring efforts to encourage UK entrepreneurship.
Winning firms cover a vast range of business sectors. These include: architecture and design, building and construction, motoring and transport, electronics and technology, manufacturing and engineering, law and finance, tourism and leisure, medical and pharmaceuticals, food and drink, oil and gas, media and marketing, metals, plastics and packaging, safety and surveillance, printing, recycling, logistics, utilities and more.
Links
Read the full Press notice.
Published 21 April 2011