Be safe on the slopes this winter
Many Brits are planning a winter sports holiday over the coming months. New research shows that one in five travellers are not taking out insurance, and the costs of an accident on the slopes can be huge.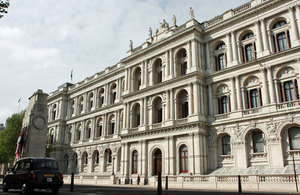 This figure rises to a quarter of 15-24 year olds.
Every year there are numerous incidents where families are faced with huge medical bills following an accident on the slopes. This is often because people have not taken out travel insurance, or have not read the small print of their policy. The costs of an accident on the slopes can be significant - a fractured leg in the United States could land you with a medical bill of up to £40,000. A knee injury in Austria could set you back £8,000. Not getting covered or not training beforehand is just not worth the risk.
Lynda St Cooke from the Foreign Office, said:
"We strongly advise anyone hitting the slopes this winter to take out comprehensive travel insurance and make sure you have an up to date EHIC card. Don't forget to check the small print - most insurance policies will not cover you if you're under the influence of alcohol or venture off-piste. If you're unlucky enough to have an accident and you're not covered, you could find yourself thousands of pounds out of pocket."
Winter sports checklist:
Before you go:
Be physically prepared. This will help you get the most out of your trip and reduce your risk of injury. Good to practice sports include cycling and running. Also - don't push yourself too far - there's no shame in calling it a day early if you're tired and enjoying the rest of the afternoon in the spa. Most injuries occur on the last run of the day when you're tired.
Get the right insurance. When buying travel insurance make sure it covers all activities you might participate in e.g. sleigh rides, bob sleigh, Heli Skiing, snowboarding etc and check the small print for any hidden clauses e.g. "only covered off piste with a guide"
Stay sun safe. Perhaps not the obvious things to pack for a winter holiday but the sun is much stronger at altitude, and you get a double hit when it reflects off the snow so sunglasses and high factor sun cream are essential items to avoid risk of burn and protect your eyes.
When you're there:
Know your limits. A night of apres ski or a boozy lunch can affect you more quickly at high altitudes. Be aware of your limits to stay safe on and off the slopes. If walking home at night make sure you keep to the designated resort paths and wrap up warm.
Keep hydrated. Exercise in high altitude can lead your body to tire and dehydrate faster than usual so you'll need to drink between four to six litres of water a day.
Stretch and warm up. Cold weather can cause tension in your muscles making them more prone to injury. Make sure you stretch well by doing a few warm up exercises before you hit the slopes.
Choose the right piste for your level. It might be tempting to impress your friends with that black run but overstretching yourself may lead you down a slippery slope. Also be aware that grading levels can be different; what may be a blue run in France may be a red run in Austria.
Be sensible off piste. If you're seeking fresh powder and unless you are trained, it is sensible to go with a group led by a professional guide. Pack the right equipment such as a probe pole and shovel.
Be avalanche aware. Make sure you read or listen to the daily avalanche forecast to minimise your risk of being caught in one. The steeper the slope you ski on, the greater the avalanche risk.
Published 5 December 2011