Be fraud safe this Valentines - top tips to avoid online dating fraud
Approximately £2.5 million was stolen by online dating fraudsters over the past 6 months according to reports made to Action Fraud, the UK's…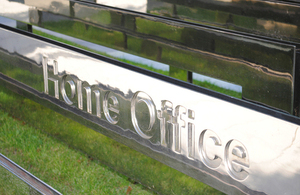 Approximately £2.5 million was stolen by online dating fraudsters over the past 6 months according to reports made to Action Fraud, the UK's fraud reporting and advice centre. Romance fraudsters trick people into giving over personal details and money by posing as potential 'matches' on genuine internet dating sites.
Dr Bernard Herdan, CEO of the National Fraud Authority who runs Action Fraud, said: "Fraudsters who take advantage of online dating sites are a particularly sinister lot. They use clever psychological tricks to gain the confidence and affections of legitimate site users. These fraudsters are normally very attentive, ensuring there is regular contact via email, by text messages and telephone, as well as sending gifts, such as flowers.
"They take or create identities of generally good looking, upstanding members of society, such as successful business people or increasingly, as a US or UK soldiers posted in the Middle East. When a romance fraudster has gained a person's trust, that's when they begin to ask for money.
"The most important thing to do if you have lost money in this way is to report it to Action Fraud. The information is used to build intelligence pictures of these fraudsters so they can be traced and stopped."
Action Fraud has some top tips on how to protect yourself from online romance fraudsters:
Don't put yourself and your identity in jeopardy by trusting people too quickly - be cautious when getting to know people
Never send any money to people you've not met
Keep all communication via the internet dating site you're using - avoid using personal email addresses
Report it to Action Fraud immediately if you believe you've been a victim
The reports made to Action Fraud of romance frauds are sent to the National Fraud Intelligence Bureau (NFIB), based at City of London Police, the national lead force for fraud. The NFIB analyses this information, searching for patterns and similarities between reports, which come from across the country. Intelligence packages are formed from the data and sent to relevant law enforcement agencies such as the police and Serious Organised Crime Agency for investigation.
The Head of Economic Crime at the City of London Police, Det Ch Supt Steve Head, said: "Valentines Day marks a moment in the year when many people either start or renew their search for love. Unfortunately behind an attractive online profile may be lurking a ruthless fraudster looking to win your affections and steal your money.
"Anyone using dating sites should be very cautious when getting to know someone, and never transfer money till you have met. Anyone who has fallen victim to a romance fraud can help police detect the fraudsters and protect the public by reporting the crime."
To report a fraud or get more advice on staying safe from fraud visit the Action Fraud website or call 0300 123 2040.
ENDS
Notes to editors
When online dating, beware of particular behaviours and language a dating scammer might display/use:
The relationship with someone you've met online is solely via emails, text messages and phone calls and doesn't seem to develop into meeting up.
This person's profile picture and the ones they send you make them look a supermodel.
They ask you lots of questions about yourself but don't tell you much about themselves.
They quickly start calling you by a pet name or use endearing terms such as 'darling'.
They want to communicate with you through instant messaging and, texts, rather than through the dating website or chat room where you met.
They don't answer basic questions about where they live and work.
They start asking you to send them money.
The National Fraud Authority released its Annual Fraud Indicator last month (January) which put fraud against the individual at £4 billion. This figure consists mainly of mass marketing fraud, which includes romance fraud.
February is Scams Awareness Month. For more information on the planned activities visit the Office of Fair Trading's website or Action Fraud's website.
For more information, please contact Orna Joseph, NFA on 020 3356 1035 or orna.joseph@attorneygeneral.gsi.gov.uk
Published 10 February 2011