World news story
Baroness Vivien Stern pays an official visit to Tajikistan
From:

Part of:

Published:

20 May 2014

Last updated:

23 May 2014, see all updates
This was published under the 2010 to 2015 Conservative and Liberal Democrat coalition government
Baroness Vivien Stern, member of the British Parliament's House of Lords, is visiting Dushanbe on 22nd of May 2014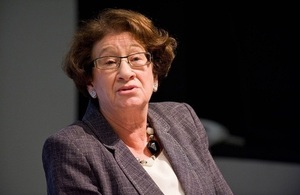 Update:
As part of her visit, Baroness Vivien Stern was planning to visit Gorno-Badakhshan Autonomous Oblast (GBAO) of Tajikistan. However, due to the current situation in Khorog, the administrative center of GBAO her visit has now been canceled.
Baroness Stern served as a Secretary General of Penal Reform International from 1989 until 2006. She still plays an active role in prison reform and has made several visits to Tajikistan to work with the Government in this area. Baroness Stern is also the Chair of the All Party Parliamentary Group on Tajikistan, whose members are British Parliamentarians from all political parties who have an interest in Tajikistan.
During her seven days visit to Tajikistan Baroness Stern will have a series of ministerial and parliamentary meetings. She will continue her work with the government on the important topic of prison reform. She will also discuss practical ways to enhance the already good relations that exist between the parliaments of the United Kingdom and the Republic of Tajikistan.
Document information
Published: 20 May 2014
Updated: 23 May 2014
Baroness Vivien Stern's trip to GBAO has now been cancelled
First published.