News story
Baroness at Farnborough Air Show
Security minister meets industry experts – and aspiring young engineers – at aviation exhibition.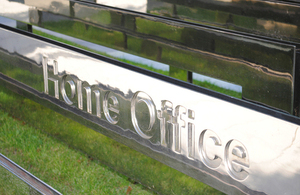 Industry experts and business representatives from the world of aerospace, defence and security heard from Baroness Pauline Neville-Jones at Farnborough Air show last week.
The new minister for security said the event - which saw security firms showcasing their products - reinforced her view that the 'opportunities provided by technology and the contribution industry makes is vital to keeping the UK safe and secure'.
She said that industry and government should therefore 'share the challenges we face so that our efforts to find the solutions are truly joint endeavours'.
Experts of the future
The minister also presented awards to 'Futures Day' winners, a scheme that hopes to encourage and inspire young people to get involved in aerospace, defence and security.
Held in Hampshire the Farnborough Air Show is one of the biggest aviation exhibitions in the world and attracts major contractors, industry experts, international government officials, as well as members of the public.
Read the full text of her speech here.

Published 30 July 2010