World news story
Bangkok: Magna Carta Fund for Human Rights and Democracy Call for Bids
The British Embassy in Bangkok is inviting organisations to submit concept project notes for funding under the 2016-17 Magna Carta Fund for Human Rights and Democracy (MCFHRD).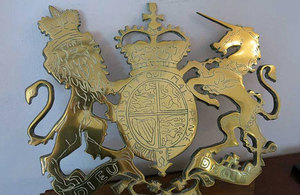 The Magna Carta Fund for Human Rights and Democracy is the FCO's dedicated strategic programme fund supporting our global human rights and democracy work.
Through targeted projects, it aims to further British interests overseas by tackling the root causes of human rights violations, strengthening institutions and governance, and supporting the promotion and protection of human rights, democracy and the rule of law.
For 2016, UK Ministers have agreed a new approach to the FCO's human rights and democracy work, focusing around three interconnected themes:
Democratic values and the rule of law - uphold universal rights, democracy and the rule of law as key building blocks for more secure and prosperous societies
The rules-based international order - support an effective rules-based international order that stands up for universal rights
Human rights for a stable world - promote a more stable world by upholding universal rights in tackling conflict and extremism
For more detail, please see the 2016-17 MCFHRD Strategy (ODT, 125KB) .
Call for Bids
The British Embassy Bangkok is now inviting you to submit concept project notes for activity in Thailand (including regional projects) for the UK financial year April 2016 – March 2017. The deadline is 5 February 2016.
We welcome concept bids for activities that fall within the Fund's strategy. In our assessment we will give priority to bids that support our human rights priorities for Thailand:
Effective rule of law and open, accountable institutions
Freedom of Expression
Good governance and democracy
Promoting adherence to Thailand's international human rights obligations
MCFHRD will fund individual projects up to a maximum value of £400,000 per year. Multi-year bids will be considered.
For full proposal documents and selection criteria, see complete guidance. Here are the key documents needed for a bid:
Please contact, Daniel Fieller on daniel.fieller@fco.gov.uk before you submit any bid to discuss your idea in order to ensure that it fits with the Fund's strategy and meets our requirements.
Bidding Process Timeline
In order to give us time to work with you on your concept, please get in touch with Daniel as soon as possible to discuss your proposal.
Full concept project notes, in the correct format, must be received by the Embassy before 5 February 2016. Bids received after this deadline cannot be considered.
Concept bids will be assessed by the Embassy's Programme Board and, if successful, the proposing organisation will be asked to work up a full bid.
The deadline for submitting a full project bid is 4 March 2016. Once agreed the bid will be forwarded to the Fund's Programme Board in London. We aim to inform all successful and unsuccessful applicants by mid-May 2016.
Successful projects can begin once the grant contracts are signed. Projects must be completed by March 2017 (for one-year projects) or March 2018 (for two-year projects). Please note that for two-year projects, funding in 2017-18 will be subject to budget availability and the project's delivery outcome in the first year.
Further information
Follow British Ambassador Mark Kent on twitter @KentBKK
Document information
Published: 22 January 2016