News story
Ban on khat comes into force
From today, it is illegal to possess, supply or import and export khat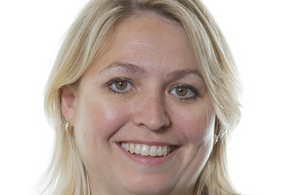 It is illegal to possess, supply or import and export the drug khat from today (24 June).
The decision to make khat a Class C drug was taken to address the risk of health and social harms associated with the use of the drug, and to prevent the UK from becoming a regional khat smuggling hub for the illicit drugs trade.
Community concerns
Karen Bradley, Minister for Modern Slavery and Organised Crime, said:
Drug misuse has a serious impact on our society and the ban on khat will protect some of the most vulnerable people living in UK communities.

Many British Somalis were especially vocal in sharing their concerns about the health and social damage they believed was caused by khat such as family breakdown, low attainment and users feeling cut off from society.

They share our view that the control of khat can deliver real and positive changes to family life, community cohesion, health and the economy.
The government has put in place an escalation policy for the possession of khat for personal use, similar to that in effect for cannabis.
Support
Users and their families will be given the opportunity to engage with local support services to get the help they need.
Anyone caught trafficking or supplying khat will face up to 14 years in prison and an unlimited fine.
Karen Bradley said:
Most other EU member states and G7 countries, including Canada and the USA, have banned khat to protect their own citizens from harm.

Controlling the drug in this country will enable law enforcement agencies to target international traffickers and prevent the UK from becoming a regional smuggling hub.
Border Force officers have taken a number of steps to detect and seize any khat that people attempt to smuggle into the UK at the border, and those responsible will face the risk of prosecution.
Published 24 June 2014