Ballot opens for accessible viewing areas for Diamond Jubilee
Chance to apply for designated spaces. Wheelchair users and other Blue Badge holders can apply for designated accessible spaces to watch …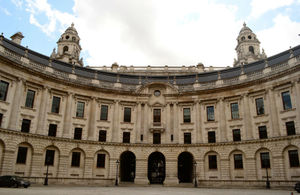 Wheelchair users and other Blue Badge holders can apply for designated accessible spaces to watch the Diamond Jubilee procession on Tuesday 5 June.
A ballot has opened today for places in front of the Palace of Westminster, by Admiralty Arch and in Trafalgar Square for:
one wheelchair user and one personal assistant or carer
one disabled person with a travel chair or other small mobility aid and one personal assistant.
You can apply for the ballot by emailing your name, your postal address and your date of birth to DJBallot@culture.gsi.gov.uk by 23:59 BST on Tuesday 1 May 2012.
Please also confirm you are a Blue Badge user and whether you need space for:
your wheelchair,
your personal assistant or carer,
your travel chair,
or another mobility aid (please specify).
If you are selected, you will be emailed with further information, including confirmation of timings, by Friday 4 May. Once places have been allocated, you will not be able to transfer your place to another person if you cannot attend.
On 5 June you will need to take a valid form of photo ID (such as a passport or driving licence), your Blue Badge and any other information you are asked to take to ensure you can access your space.
Other areas for disabled people will be provided on a first-come-first-served basis along the route. Details of these areas will be announced soon.
Parking will not be available on the day and spectators are recommended to use public transport. The nearest accessible step-free tube station to all of the allocated areas is Westminster Underground Station. More details about public transport are available on the Transport for London website.
Further information
Published 30 April 2012