News story
First World War digital postcards
Fascinating facts for you to share across your social networks.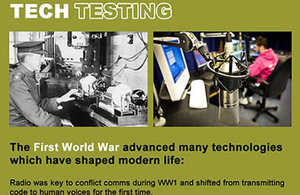 From perceptions of women and equality to the food we eat everyday, the First World War changed the way people live.
These digital postcards are packed full of bite-sized facts that bring to life some of the ways the First World War has influenced modern society.
Join the conversation
These postcards have been created for you to explore and share across your social networks and there's plenty to chose from:
Tech testing
From wrist watch development to early radio transmissions, this album explores how the First World War shaped the technologies of today.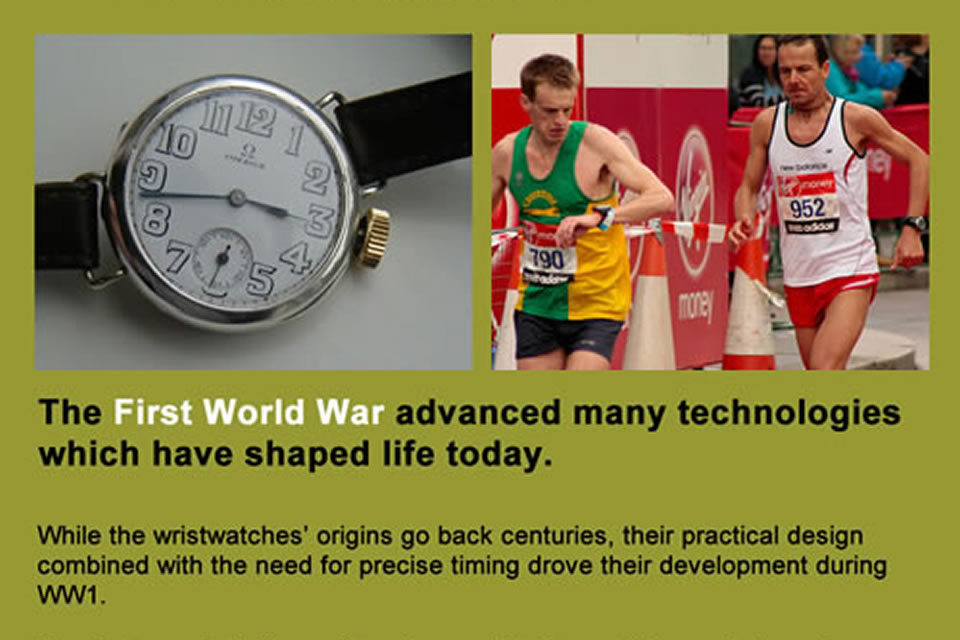 Women's world
These postcards explore the role women played in the First World War, which helped change our perceptions of equality.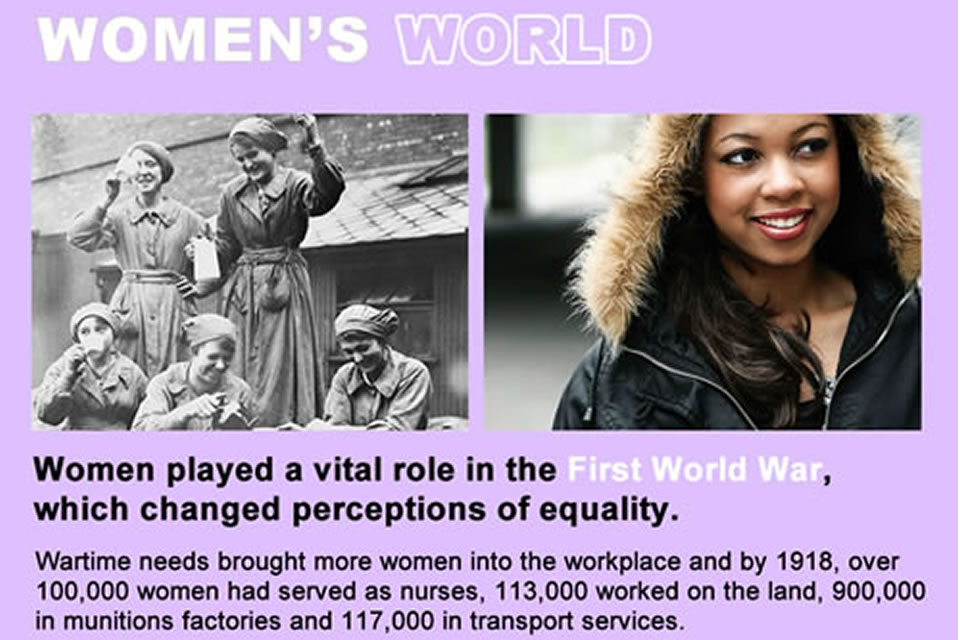 Food for thought
From canned cuisine to culinary cookbooks, this album looks at the First World War's impact had on our diets.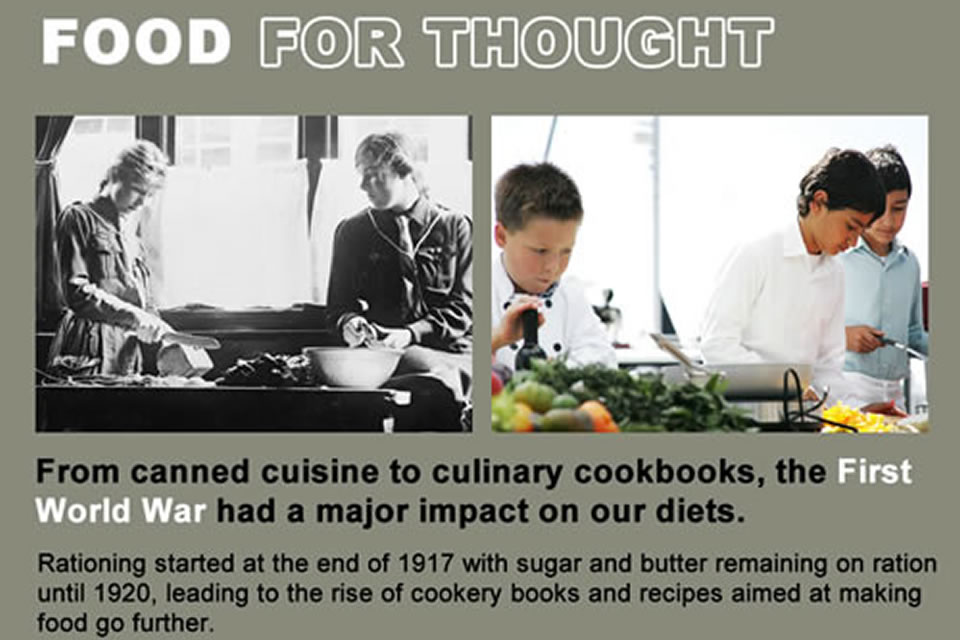 ANZAC Day
This postcard explains the meaning behind ANZAC Day.
Find out more about how the First World War changed lives across Britain in our Back in Britain tumblr.
Further information
Published 28 April 2014