Aylesbury staff in TV documentary
HMYOI Aylesbury is the focus of a revealing TV documentary.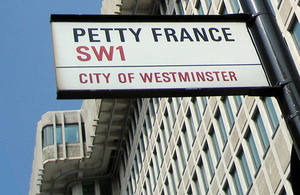 HMYOI Aylesbury is the focus of a revealing documentary about the daily trials and tribulations of staff working in one of the country's young offender institutions.
ITV's two-part fly-on-the-wall series, 'Her Majesty's Prison - Aylesbury', shows how staff at the Buckinghamshire prison - which holds over 400 young men aged between the ages of 18 and 21 - go about their daily work. It also gives an insight in to all aspects of prison life, including managing violence and maintaining order, as well as the efforts to rehabilitate offenders to reduce their chances of reoffending on release.
The prison's Governor Kevin Leggett said:
'We were clear from the start that we wanted the documentary to show staff characteristics, what motivates them to do the job they do each do each day and how they go about dealing with some very challenging individuals.
'Our job is to find out what the best approach is to managing offenders and our ultimate goal is to rehabilitate them. We owe them, the victims of their crime and society in general, that.'
The series was produced by Wild Pictures, the company behind the previous prison documentaries Holloway, Wormwood Scrubs, and most recently Strangeways.
Broadcast in May 2011, 'Strangeways' attracted more than five million viewers and won a BAFTA award.
Watch 'Her Majesty's Prison - Aylesbury' tonight, ITV1, 9-10pm.
Published 18 February 2013