Award for Merseyside Probation Trust
Merseyside Probation Trust has become the first public sector agency to win the British Quality Foundation's prestigious UK Excellence Award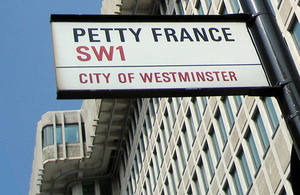 Merseyside Probation Trust has become the first public sector agency to win the British Quality Foundation's prestigious UK Excellence Award. 
This award follows the Probation Service's Gold Medal for Excellence last year from the British Quality Foundation (BQF).
The award, presented by the BQF's patron HRH The Princess Royal, was set up in 1994 to recognise organisations which have demonstrated excellence in all areas of operation.
The Trust, which supervises and rehabilitates 9,000 offenders a year across Merseyside, won the award for its outstanding performance, commitment to excellence and continuous improvement. The BQF also recognised Merseyside Probation as a well led organisation with a strong and cohesive senior management team.
Chief Executive Officer of Merseyside Probation Trust, Annette Hennessy said:  
'This is a fantastic award for Probation and Merseyside. I am so incredibly proud of the Trust, our staff, and their passion and hard work, without which this would never have happened. Well done to everyone involved.'
Joe Goasdoue, Chief Executive of the BQF, said:
'Winning the UK Excellence Award is an exceptional achievement for any organisation. Merseyside Probation Trust has not only joined the elite club of UK Excellence Award winners, but also maintained the Probation Service's reputation for organisational excellence.'
Published 6 November 2012