News story
Automotive manufacturing growth
UK car production increased by more than 10% in August.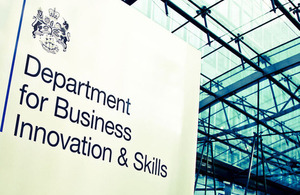 UK car production increased by more than 10%, the Society of Motor Manufacturers and Traders (SMMT) announced today.
A total of 86,250 cars were made in the UK in August - a 10.7% rise on the August 2010 figure. Commercial vehicle (CV) production was also up, rising 9.3% to 6,433.
Responding to the news, Business Minister Mark Prisk said:
"Today's car production figures are great news for the UK's diverse automotive sector. They come in a positive week for the industry after JLR announced that they will build a new engine plant in Wolverhampton and Honda opened the UK's first open access hydrogen vehicle refuelling station at their manufacturing facility in Swindon.
"Last week I visited the Frankfurt motor show where it was clear that more and more companies are looking at the UK for their long term investments building on our cutting-edge technologies and globally competitive factories.
"With 75% of cars made in the UK being exported abroad the automotive industry will continue to play a pivotal role in rebalancing and growing our economy."
Mark Prisk: Championing the UK Automotive industry
Links
Published 22 September 2011