News story
Automatic Exchange of Information (AEOI) deadline fast approaching for Financial Institutions
The deadline for submitting Automatic Exchange of Information (AEOI) returns for the year ended 31 December 2016 is 31 May 2017.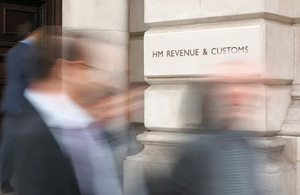 Returns should include reportable accounts for the Financial Accounts Tax Compliance Act (FATCA), Crown Dependencies and Overseas Territories (CDOT) and the first year for Common Reporting Standards (CRS).
Financial institutions are advised to check whether they need to register and submit an AEOI return, and if so make the submission in advance of the 31 May deadline.
More information on the requirement to register and submit can be found in our AEOI guidance.
Returns submitted after the deadline, or the filing of an incorrect return, may result in penalties being charged.
If you have any queries please contact your HMRC Customer Coordinator/Customer Relationship Manager, or email your query to enquiries.aeoi@hmrc.gsi.gov.uk.
Published 22 May 2017