Press release
Automatic enrolment: More than 2 million are in!
More than 2 million workers have begun saving into a workplace pensions scheme as a result of automatic enrolment.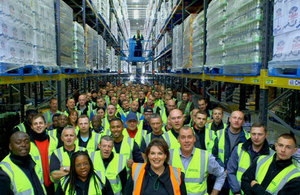 More than 2 million workers have begun saving into a workplace pensions scheme as a result of automatic enrolment, according to figures released today (16 December 2013) by The Pensions Regulator.
Automatic enrolment began in October 2012 and is rolling out from the largest to the smallest employers across the UK. All employers, including charities and the public sector, will eventually need to assess their workforce and automatically enrol eligible workers into a pension scheme.
This month's automatic enrolment registration report shows that more than 3,500 employers have now joined the workplace pensions revolution and submitted an online declaration of compliance by completing registration with The Pensions Regulator.
Hundreds of staff at the charity the British Heart Foundation have been automatically enrolled, helping push the figure past the two million landmark.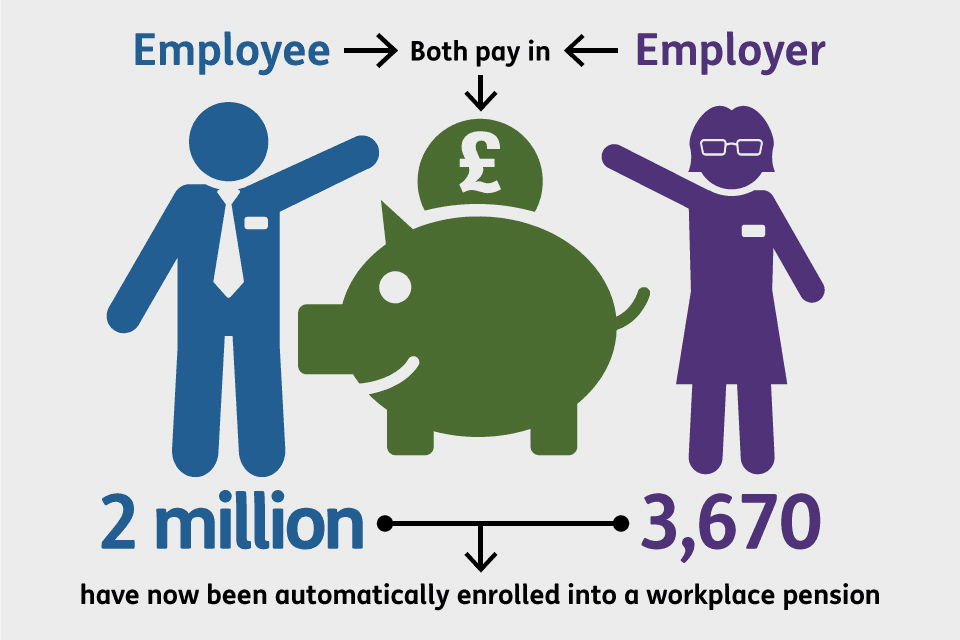 Pensions Minister Steve Webb said:
It is great news 2 million people are making a positive difference to their retirement prospects through automatic enrolment. The changes to workplace pensions will help millions more people to achieve many happy new years in the future.

Over 3,500 employers so far are helping us to create a fairer society by ensuring that pensions are no longer the preserve of the few. And the message to employers is: make sure you're ready for the date your workforce joins those already in.
Simon Gillespie, Chief Executive of the British Heart Foundation said:
Looking after our hardworking staff is important to us. They help power our search for the scientific breakthroughs to stop people's lives being permanently scarred by heart disease. The roll out of automatic enrolment has helped many of them begin saving for the future.
The new year will see a leap in the number of firms involved, with tens of thousands of medium sized employers introducing automatic enrolment. The Pensions Regulator is urging all employers to make sure they know when they must introduce the changes, or 'stage'.
Charles Counsell, executive director of automatic enrolment at The Pensions Regulator said:
If they have not done it already I would hope the first thing every employer does when they get back to work after the Christmas break is to check their staging date and prepare for automatic enrolment. The clock is ticking and if employers don't plan ahead they could face unnecessary challenges and costs in the new year.

It's really important to arrange your pension provision in plenty of time. We urge employers to have an agreement with a provider in place 6 months before staging. Don't just assume the first provider you contact will be able to help you.
Employers who have staged, including the catering company Elior and the retailer Kingfisher, have been keen to advise others who have yet to automatically enrol to allow plenty of time to plan for automatic enrolment.
The regulator's website has a tool for employers to check when they are due to stage and another that helps them plan ahead for automatic enrolment to avoid unnecessary complexity and cost.
More information
The British Heart Foundation was one of hundreds of employers to confirm they had completed automatic enrolment by completing registration with The Pensions Regulator in November.
All employers must supply registration information to the regulator after automatically enrolling their staff.
British Heart Foundation: Coronary heart disease is the UK's single biggest killer. For over 50 years the British Heart Foundation has pioneered research that's transformed the lives of people living with heart and circulatory conditions. See the British Heart Foundation website for more information.
Contact Press Office
Media enquiries for this press release – 0203 267 5129
Press Office
Caxton House
Tothill Street
London
SW1H 9NA
London Press Office (national media and London area enquiries only – not questions about personal claims) 020 3267 5144
Out-of-hours (journalists only) 076 59 108 883
England and Wales (local media enquiries) 029 20 586 then 097 or 098 or 099
Scotland (local media enquiries) 0131 310 1122
Follow DWP on:
Published 16 December 2013