Automatic enrolment draft regulations consultation
Draft regulations to cement workplace pension saving reforms have been published today. The regulations will underpin automatic enrolment which…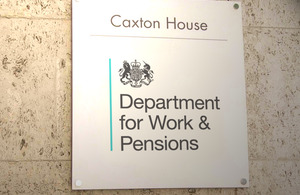 Draft regulations to cement workplace pension saving reforms have been published today.
The regulations will underpin automatic enrolment which will require employers to enrol workers into a pension scheme and contribute into it, from 2012.
The Department is working closely with employers and the pensions industry,  and the regulations have been drafted to include changes to make it easier for employers to understand and operate their new duties.
Following the independent Making Automatic Enrolment Work Review, the consultation includes regulations and guidance on the certification of money purchase schemes and certain hybrid schemes and some of the details around how the optional waiting period works.
The changes are set out in the draft regulations published alongside the consultation document, and aim to make it as easy as possible for businesses to enrol their workers into a workplace pension - boosting the savings of millions.
The consultation period will run for twelve weeks, ending on 11 October.
Notes to Editors:
This consultation is available here http://www.dwp.gov.uk/consultations/2011/workplace-pension-reform-2011.shtml. It includes:
amendments to existing legislation to reflect policy changes arising from the MAEW Review, including measures to manage the burdens on business, such as allowing employers to apply waiting periods in respect of eligible jobholders;
a series of minor amendments intended to clarify the policy and remove legislative obstacles; and 
draft guidance for persons certifying money purchase, personal pension and certain hybrid schemes.
It is proposed that these regulations will come into force in early 2012.
Published 19 July 2011