World news story
Attorney General welcomes Court of Appeal decision
Court of Appeal stay legal claim against Governor and Government in favour of arbitration.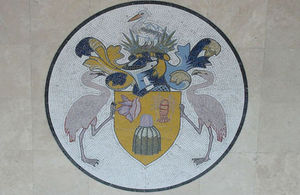 Rhondalee Braithwaite-Knowles said:
We are delighted that the Court of Appeal has now formally confirmed that all parts of the proceedings issued last August by Trade Winds against the Governor and Government will be stayed in favour of arbitration. This had been challenged by Trade Winds after the Court of Appeal's initial judgment in May but last Friday the Court of Appeal upheld our interpretation.

We are also very pleased that the Court of Appeal has indicated that we may recover 75% of our costs of the appeal from Trade Winds now. The costs in respect of the appeal we are seeking to recover from Trade Winds are substantial and I very much hope that Trade Winds will pay them as quickly as possible. We have written to Trade Winds' lawyers to ask them to pay these costs; if they do not do so promptly we will go through the formal Court process to get them assessed and paid as soon as we can.

The Court of Appeal has also said that it will consider our arguments that the costs of much of the action started last August, not just the appeal, should be paid by Trade Winds as well. We will be pressing for the Court of Appeal to order Trade Winds to pay these costs and, if we are successful, we will seek to collect these costs as quickly as we can as well.

As we have noted before, these proceedings, initiated by Trade Winds and continued by Trade Winds, against the Governor and the Government, should never have been brought and will continue to be vigorously defended.
Published 5 September 2013