News story
Arrests made in suspected sham marriage
A bride and groom have been arrested just moments before a wedding ceremony at Sheffield Town Hall as part of a UK Border Agency operation targeting sham marriages.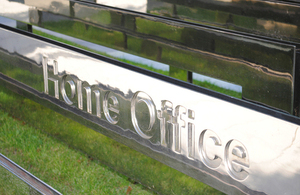 The 36-year-old Afghan groom (a failed asylum seeker) and his 21-year-old Slovak bride were taken to a police station for further questioning along with two other guests.
Led by the UK Border Agency's specialist immigration crime team, with support from South Yorkshire Police, today's arrests follow earlier action to tackle suspected sham marriages in Sheffield. Fifteen people were arrested and charged over the summer.
Criminal business
Jeremy Oppenheim, regional director for the UK Border Agency in the North East, Yorkshire and the Humber said: 'We will not tolerate immigration abuse and once again our immigration crime teams have shown that they will crack down on those attempting sham marriages. Our aim now is to identify the organisers who would seek to profit from this kind of illegal activity, and destroy their criminal business.
'The UK Border Agency is working closely with registrars to identify marriages that may not be genuine. We do not expect vicars or registrars to be experts in immigration law or spotting forged documents - that's our job. But if they have any suspicions about whether a relationship is genuine, we would urge them to get in touch with us.'
Report it online
If you have information about immigration crime, contact Crimestoppers on 0800 555 111 or visit the UK Border Agency website where you can remain anonymous.
Published 25 October 2010