Army works with community to tackle vandalism
Training facilities for troops and the quality of life for residents have improved thanks to the work of the Middlewick Stakeholders Group, …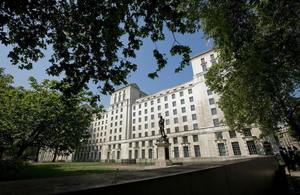 Training facilities for troops and the quality of life for residents have improved thanks to the work of the Middlewick Stakeholders Group, which includes representatives from Colchester Garrison, Defence Training Estate East, Landmarc Support Services, Essex County Council, Colchester Borough Council, Colchester Borough Homes, Essex Police, the Royal Military Police, and the Ministry of Defence Police.
The group came together in 2009 to tackle problems of vandalism on the firing range, which required costly repairs and denied troops use of the facility. The illegal riding of motorbikes across the ranges also posed a hazard to walkers enjoying access to the land and a noise nuisance to neighbouring residents.
The firing ranges were fenced off in October 2010. Since then, no damage has occurred and the ranges have been improved to provide top quality facilities, including new firing positions, lane markings and updated targets.
To counter motorcyclists, gates and bollards have been fitted at entry points. The equipment was funded by Colchester Borough Homes and installed by detainees from the Military Corrective Training Centre and offenders on Essex Probation's Community Payback Scheme.
Enforcement action by Royal Military Police, Ministry of Defence Police and Essex Police has seen seventeen motorcyclists given warning notices and five bikes seized from repeat offenders.
Colonel Mike Newman, Colchester Garrison Commander, said:
Maintaining good relations with the community is of crucial importance to the Army. In my first week in post, it is reassuring to see the effort that has been put into being good neighbours to the people of Colchester while ensuring the best facilities for soldiers.

I congratulate the stakeholder group on its achievements and look forward to continuing the good work.
Lieutenant Colonel Robert Goodin, Commander Defence Training Estate East, said:
Providing the best, safe training facilities for the Armed Forces is the focus of my work. We will always place a high priority on working with our stakeholders, especially those in the community, to enable safe and appropriate access to the training estate for both the public and the military.

Together, we have done well in Colchester to improve permissive safe access for the community, which fits around the training requirement.
Local councillor Dave Harris said:
Nuisance behaviour on Middlewick Ranges has long been a problem, but it has almost faded away because of the work the Army and community have done together. We've shared concerns and produced positive solutions, while at the same time sending out the message to transgressors that their behaviour won't be tolerated.

Middlewick has become a win for all involved - relations between the Army and community have improved, complaints about anti-social behaviour have plummeted and soldiers have the training facilities that they deserve.
Published 18 January 2012