News story
Army officers lead the way on the future of engineering
Engineers in the British Army have been demonstrating the importance of engineering through the Bloodhound supersonic car (SSC) project.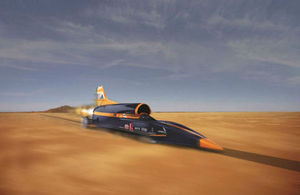 Earlier this month, Major Oli Morgan and Major Pip Lines were awarded for their work skills on the high-tech SSC project.
The Bloodhound project aims to inspire young people into careers in science, technology, engineering and maths (STEM) by building a car capable of 1,000 miles per hour.
Major Morgan from Royal Electrical and Mechanical Engineers (REME) leads a team of 6 REME engineers who are involved in building the car. And it's this commitment to the future of engineering that has led Major Morgan to be named as the 2014 Modern Day Visionary by the Institution of Mechanical Engineers.
Since 2012, Major Morgan has been responsible for overseeing a small team of REME engineers who undertake 6-month placements on the Bloodhound project.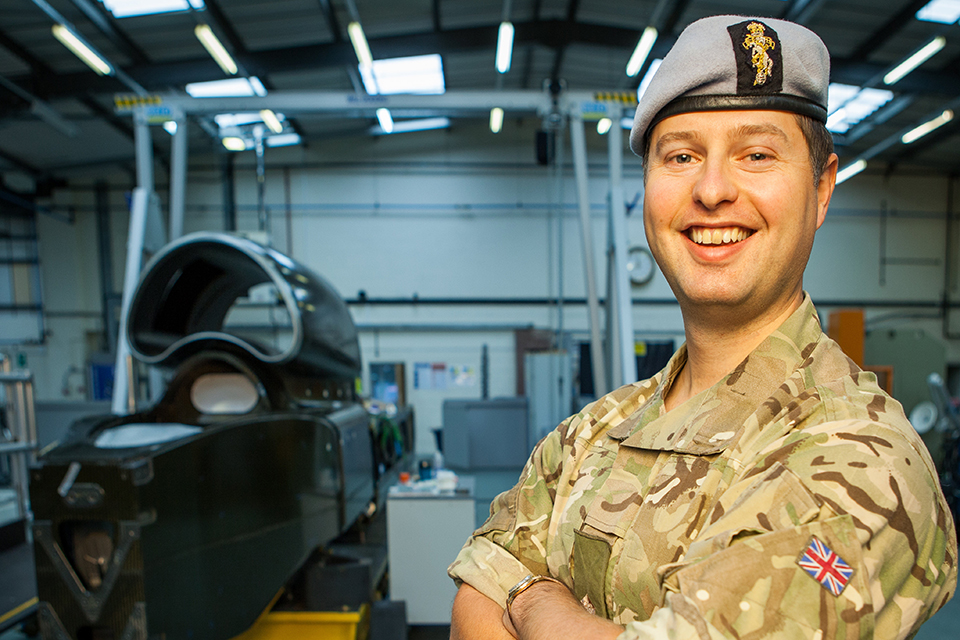 Major Morgan said:
It is a real privilege for our soldiers – both regulars and reserves - to be working on the Bloodhound Project with some of the best Engineers Britain has to offer. Tradesmen get an engineering master-class during their attachment to the 1,000 miles per hour project and are able to reinvest knowledge of high tech, tech processes and work practices that they've learned. It's a once in a generation opportunity that benefits all of us.
As well as managing the team of REME expert technicians, Major Morgan also manages over 150 Bloodhound educational ambassadors who visit schools and take part in events to help children find out about engineering.
Class act
One of the STEM ambassadors is qualified engineer Major Lines who was attached with 6 Battalion REME. Earlier this year, she took part at the Farnborough Air Show and the Goodwood Festival of Speed where she spent time teaching children about the supersonic car, and explaining the science and engineering behind it.
Major Lines said:
It's hands on as the kids design and test cars on the track. They were genuinely really excited by that. The great thing with having girls on the project is that it highlights to girls that engineering is an option.
Major Lines desire to teach children about engineering goes back to when she was a student. When she was a youngster, she hadn't really heard of engineering and didn't understand what it could offer her. Luckily for Major Lines, she had a female physics teacher who happened to be an engineer.
Major Lines recalls how she got into engineering:
My teacher explained about what it was and pushed me to attend events similar to the ones I teach children at now. I got to see what engineering was and meet female engineers and I knew then it was something I wanted to do.

If I can do the same and inspire people who are in a position like I once was, then that would be great.
Award winning
Major Lines's determination in inspiring children to take up science and engineering led her to receive Marie-Claire's Women at the Top Award in September.
She said:
Winning the award was out of the blue, but it was a great opportunity to get the idea of engineering and the role of the forces out there. If someone can open a magazine and read about it and it inspires them to find out more about either becoming an engineer or joining the army, then that's a good thing.
This year over 40,000 children have received a lesson on Bloodhound and Army ambassadors have been a part of this success story. The goal by 2018 is that nearly every child in the country will have had a lesson on the car.
Published 17 October 2014