Army officer hoping for Olympic glory
Army Officer and Team GB rower Captain Heather Stanning is hotly tipped as a medal hope at the London 2012 Games. She talked to Lorraine McBride ahead of her Olympics debut, on Saturday.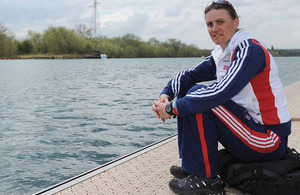 With the clock fast-ticking down to London 2012, Royal Artillery officer Captain Heather Stanning is in the best form of her life. Fresh from winning gold in the World Cup regattas in Belgrade and Lucerne in the women's coxless pairs, she, along with crewmate Helen Glover, hope to use victory as a springboard for success in the Olympics.
Aged 27, Captain Stanning will make her Olympic debut on Saturday, a day after the opening ceremony.
Her major breakthrough came, with Helen, at the 2010 World Rowing Championships in New Zealand, when the British pair doggedly hung onto the coattails of the reigning world champions, the New Zealand pair, to win silver.
Rowing legend Sir Steve Redgrave predicts that Team GB's rowers will make it a record medal haul at this year's Olympics, but Captain Stanning is taking nothing for granted:
It's very exciting to be part of this," she said. "But, at the same time, every day is an important training day, and there is so much we can do between now and then.
The daughter of Royal Navy officers, Captain Stanning believes the military lifestyle was hard-wired into her as a child, making it, along with the attraction of adventure training and opportunity for sport, a natural career choice.
She won a sixth-form Army scholarship at Gordonstoun School and was commissioned from Sandhurst in 2008, moving into 32 Regiment Royal Artillery.
Then, two years ago, she was released from Army duties so she could attempt to row her way into Olympic selection:
The Army have been absolutely fantastic at supporting me and giving me time off while it has clearly been a busy time," she said.
I've popped down to see the Regiment in Larkhill whenever I can, or they pop over to see me. They've been superb about making sure that I'm OK, still enjoying it and getting what I want from it.
She credits her Army training with helping her to keep a clear head and stick to her goals:
What I learned at Sandhurst was that you're given your mission and you stick to it.
Captain Stanning enjoys most outdoor sports and before taking up rowing she was a passionate sailor and snowboarder, though both sports are now on hold.
She has also given up cheese, which presumably has the approval of the Team GB rowers' dietician - but don't get her started on ice baths:
I really hate the cold," she laughed.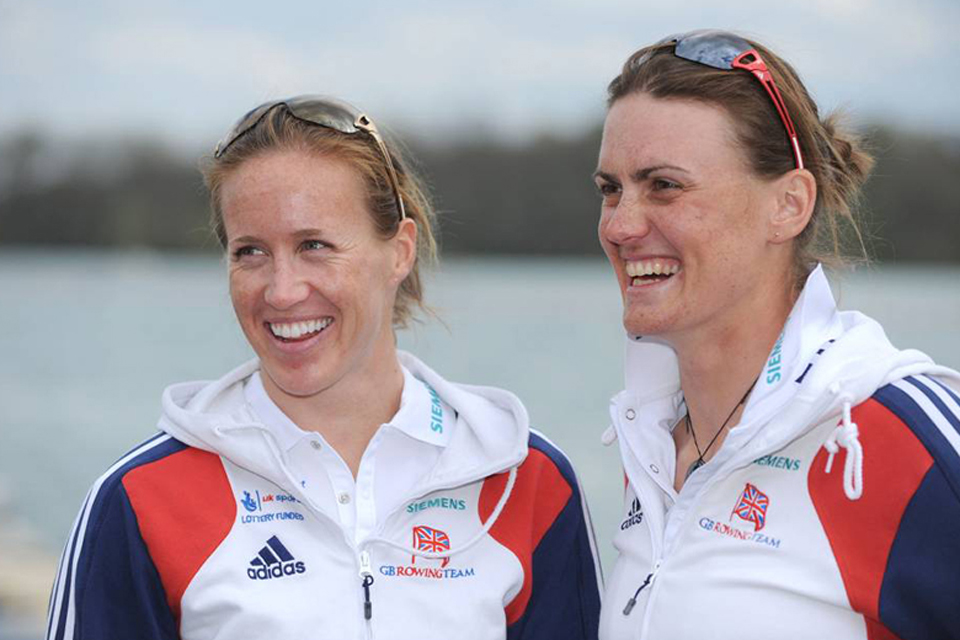 She said of her training regime:
In winter, it's lots of long miles, long sessions in the gym. Come summer, we start doing more racey stuff and that's more fun. My social life goes out of the window a bit with lots of early nights but it's sensible.
We train so hard to get our bodies in good shape that we're not going to throw it away for a night out. That'd be ridiculous.
The Olympic rowing events start, a day after the opening ceremony, at Eton Dorney near Windsor, where Team GB race in trials, adding a frisson to the thrill of a home Games:
It's familiar, but at the same time it's going to look very different when they put the grandstands up, filled with 30,000 spectators," said Captain Stanning.
And friends and family who maybe wouldn't be able to travel halfway around the world are going to be there, which will be fantastic.
A former troop commander, Captain Stanning will return to Army duties in September. She may well be doing so as an Olympic gold medallist:
Hopefully," she said, "seeing an officer achieve something on the world stage will inspire other soldiers, and part of my performance will be a way of saying thank you to 32 Regiment Royal Artillery.
This article is taken from the July 2012 edition of Defence Focus - the magazine for everyone in Defence.