Army experts help keep base for Libya operations running
The well-oiled contingency operating base in Italy from where RAF missions over Libya have been launched over the last few months was set up by and keeps running like clockwork thanks to a team of Army experts.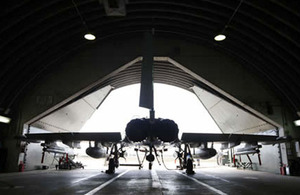 Less than 30 Army personnel have transformed the Gioia del Colle air base into a hub of communications and command for the British contribution to NATO's Operation UNIFIED PROTECTOR.
Lieutenant Alex Cave explained how his team from 22 Signal Regiment are assisting the international effort:
We work within the tactical communication wing to ensure messages are passed to and from Gioia del Colle. We set up a range of services such as the military messenger system JChat, email and telephones with a reach back to the UK.
A cluster of 13 communication specialists provide a 24-hour service, seven-days-a-week, to ensure military chiefs can issue split-second orders without any glitches:
It may be something of a cliche but here it is a case of 'no comms, no bombs'.
It's important that communications are completely in place to allow commanders to make crucial decisions without restrictions.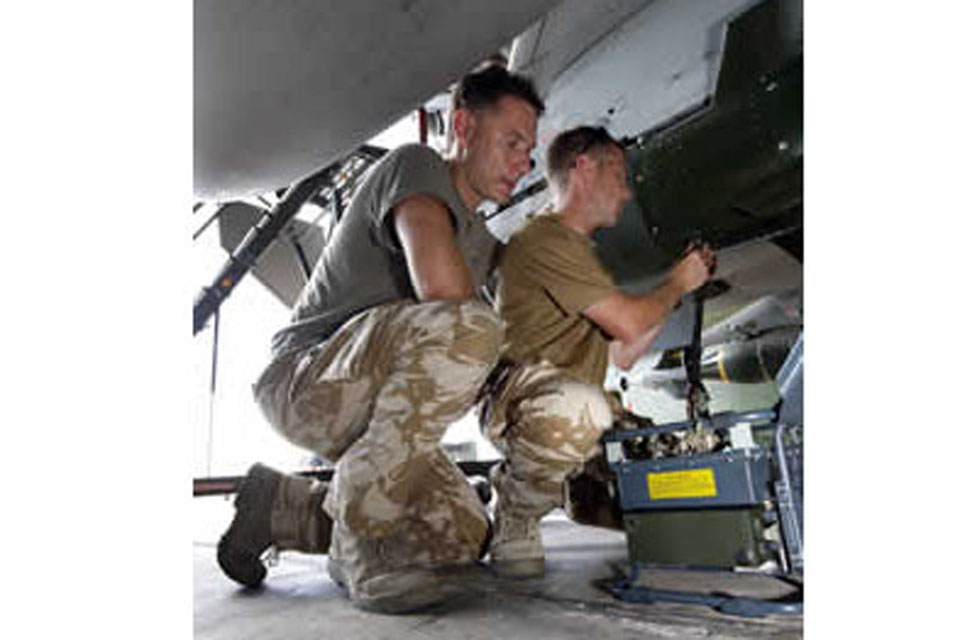 The signallers are also working with their Royal Engineers colleagues to transfer the Royal Air Force's power source from generators to the Italian national grid, to provide a more secure system.
Staff Sergeant Ryan Christey, Royal Engineers, advises the airmen and the host nation on the camp's infrastructure and building works:
If there's any problem our team of four guys will be deployed to fix it.
One urgent requirement of the Army contingent was to find protective shelter for ten Tornados worth hundreds of millions of pounds in order to keep them in fighting order. This was achieved at speed:
The aircraft needed to be off the hangar ramp because the heat makes the metal expand. The technicians also had to be able to work in the shade," said the senior non-commissioned officer.
It needed to be done, so we did it. We build bespoke shelters for NATO aircraft all over the world - we work from a template and can put things up anywhere we are required to.
The Royal Engineers worked with airmen from 5001 Squadron and civilian contractors to construct the essential contingency operating base (COB) on the Italian site.
Explaining the importance of his team of electricians, plumbers and carpenters from 10 Field Squadron, Staff Sergeant Christey said:
If we weren't out here then the COB operation would definitely have slowed down and might not have even happened.
By keeping the aircraft in action and setting up essential air-conditioning in computer rooms, it enables the mission to go ahead.
Army personnel are not on the ground fighting in Libya, but as subject-matter specialists they are facilitating the air strikes to save civilian lives:
Everyone on this operation has a role and all are as important as each other, from the Tornados flying over North Africa to what we are doing in Italy.
Published 20 September 2011