Armchair auditors pore over council spending data
Large numbers are hunting through council data as their local spending information goes online.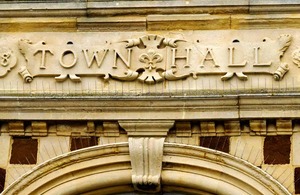 The department's local government expenditure web page, which links to all transparent councils has had well over 100 hits a day since it was launched in September. This is growing evidence that there is an 'army of armchair auditors' out there called into action by Communities Secretary Eric Pickles. According to preliminary stats the page has had over 7,000 views.
90 councils across the country have now made their spending information over £500 available to the public. The rest have until January to act. Our transparency map and timeline show which parts of the country have opened their books and which are lagging behind. And with over 1,800 views, it's clear that progress is being carefully scrutinised.
Local Government Minister Bob Neill said:
We want a new era of openness and transparency where all councils open their books to the scrutiny of the public gaze. This is not a box ticking exercise. The public have a right to see how their tax money is spent and make sure it's being spent on the right priorities. I applaud the 90 councils that have so far published their spending over £500 online and urge the others lagging behind to get their skates on. They have until January to catch up by which time I want our army of 'Armchair Auditors' to have local spending at their fingertips.
Watch a video about local government transparency
Video transcript (MS Word Document, 25 KB)
Published 11 November 2010