Area SEND inspections to restart
Revisits to areas with a written statement of action will start from April 2021. Full inspection will resume from June 2021.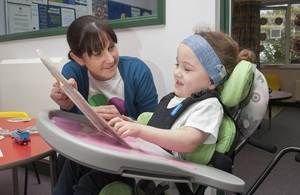 Area SEND inspections, which Ofsted carry out jointly with the Care Quality Commission, are set to begin again. They were paused in March 2020, owing to the impact of COVID-19.
From April 2021, we will start revisiting areas where we had significant concerns about SEND provision when we last inspected them. When we select local areas for re-visits, we will take into account the time that has lapsed since each local area was required to produce a written statement of action. The areas will be given 10 working days' notice ahead of a re-visit.
We plan to restart full area SEND inspections from June 2021 at the earliest. These visits will be to areas that have not yet been inspected under the current framework. The precise restart date for full inspections will be kept under review, subject to government guidance and any COVID-19 restrictions in place at the time.
We are currently developing a new area SEND inspection framework. We will continue to engage stakeholders on the framework's design and we will consult publicly as part of its development.
Press office
8.30am to 6pm Monday to Friday 0300 013 0415
Published 19 March 2021