Are you really ready for your trip?
Make the most of your holiday this summer by following the Foreign Office tips for pre holiday preparation.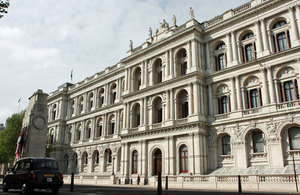 If you do get into problems while abroad then we are here to help, but you can avoid a lot of difficulties in the first place by following these basic tips:
take out comprehensive travel insurance - make sure it covers you for any activities you are likely to undertake such as extreme or water sports

check the Foreign Office advice for the country you are visiting

check the NHS website or visit your doctor as early as possible before you travel to find out if you need any vaccinations or other medication

for certain countries your passport must be valid for 6 months after the date you travel - check the country's entry requirements before you go
take enough money for your trip and some back-up funds in a mix of cash and travellers cheque - make a note of the cheques' numbers before you go
Insurance - cheaper than you think
Research from the Foreign Office last summer revealed that Britons are spending an average of £12.00 at the airport on magazines and sweets - more than double the cost of a standard single trip insurance policy - yet one in five are still travelling without insurance.
Published 12 July 2011