World news story
Arab Partnership: Call for proposals for Algeria
The Arab Partnership is NOW opening a call for proposals for Algeria for fiscal year 2015-2016.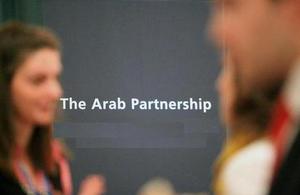 The Arab Partnership is opening a call for proposals for Algeria. We are looking for project ideas that fit under one of the following three themes:
Judicial Institutions: Projects promoting reform and good governance in the justice sector.
Public voice: Projects to help improve freedom of expression.
Political participation: Projects encouraging wider public engagement in political processes and robust institutions.
The project bids clearly need to demonstrate their contribution to one or other of the priorities and might be through working with public institutions or civil society organisations. They will be assessed on what results they will achieve, how realistic the plans are and whether the results constitute good value for money against the proposed budget. Prospective partners will also need to demonstrate how they will measure the impact of their project.
Projects should run from April 2015 to March 2016. The approximate financial range is £50,000 to £500,000.
Partners are requested to fill in the project Concept Note (PDF, 130KB, 3 pages) and submit it to faycal.ezziane@fco.gov.uk by 11 February 2015.
These will then be reviewed and those who are successful at this stage will be invited to submit a more detailed proposal.
Please note that invitation to submit a full project proposal does not necessarily imply that project funding will be subsequently granted.
All queries should be directed to the following email: faycal.ezziane@fco.gov.uk
Arab Partnership: Background
The Arab Partnership was established by the UK Government to support countries in the Middle East and North Africa which want to put in the place the building blocks of more open, free societies, underpinned by vibrant economies. The Arab Partnership works with host Governments, multilateral organisations and civil society in support of these objectives.
For forms and guidance, please click on the link below : https://www.gov.uk/arab-partnership-participation-fund and submit your application to : faycal.ezziane@fco.gov.uk
Published 15 April 2013
Last updated 4 February 2014
+ show all updates
the date was extended
we changed the date
Updated the text because Call for proposals are now closed.
First published.