News story
Appointments to the Small Business Commissioner's Office Advisory Board
Heidy Rehman and Laurence Milsted have been appointed as non-executive directors at the Small Business Commissioner's Office.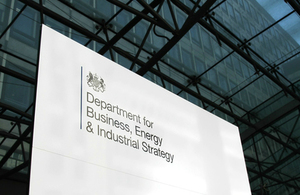 Business and Energy Secretary Greg Clark has appointed Heidy Rehman as a non-executive director for corporate services and Laurence Milsted as an audit and risk non-executive director at the Small Business Commissioner's Office.
Heidy and Laurence will hold the roles until 6 January 2023, having started on 7 January 2019.
Heidy is an entrepreneur and was most recently the CEO of womenswear brand Rose & Willard. She was previously a senior equity research analyst at financial services and banking group Citi.
Laurence is a chief financial officer for Baker McKenzie, a trustee and audit committee chair of ESCP Europe Business School in London, and has recently joined the Ministry of Justice Audit Committee as an independent member.
Board members play a key role in providing leadership and direction to the organisation, working closely with the Small Business Commissioner's Office and the Commissioner Paul Uppal.
The Small Business Commissioner's Office was set up by BEIS in December 2017 to help the UK's 5.7 million small businesses struggling with late payments.
The Small Business Commissioner, Paul Uppal, supports small businesses to resolve their payment disputes with larger businesses, providing advice, and helping bring about a culture change in payment practices and how businesses deal with each other.
Published 16 January 2019