News story
Appointment of external advisors for UK government Sukuk
External advisors appointed to assist HM Treasury in its work to develop a government Sukuk, or Islamic bond.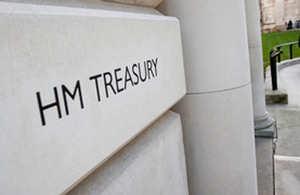 HM Treasury has appointed HSBC and Linklaters LLP as external advisors to assist it in its work to develop a government Sukuk, or Islamic bond.
HSBC will provide expert financial advice on structuring the Sukuk to ensure that it conforms with principles of Islamic finance. It will also assist HM Treasury and the UK Debt Management Office in making the necessary preparations for issuance.
Linklaters LLP will provide commercial legal advice in relation to the capital markets, tax, regulatory and real estate implications of issuing a sovereign Sukuk for the first time.
It is anticipated that issuance will take place during 2014-15 by way of a syndicated offering. The government anticipates recruiting additional syndicate members closer to the time.
The appointment of these advisors is related to the Prime Minister's announcement at the World Islamic Economic Forum on 29 October 2013 that HM Treasury was working on the practicalities of issuing a bond-like Sukuk worth around £200 million.
The appointment of advisors follows an open competition launched in December 2013, the details of which are contained on the government's Contracts Finder website.
The firms appointed are market leaders in the area of Islamic finance and have significant expertise in Sukuk issuance. The government believes that their appointment represents value for money for the taxpayer. In line with the government's transparency agenda the Treasury will publish the contracts.
Published 31 January 2014