News story
Appointment of Edward Timpson CBE as new CAFCASS Chair
The Secretary of State for Justice announces the appointment of Edward Timpson CBE for a period of 3 years.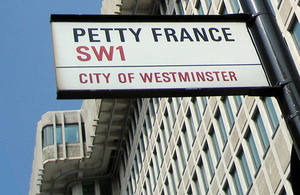 Edward Timpson CBE has been appointed as the Chair of the Children and Family Court Advisory and Support Service (CAFCASS) from 9 April 2018 to 8 April 2021
Edward was MP for Crewe and Nantwich between 2008 and 2017. Before entering Parliament Edward spent 10 years working as a Family Law Barrister specialising in children's cases. Growing up, his family fostered 90 children over 30 years and he has 2 adopted brothers.
He was Minister of State for Children and Families from May 2015 to July 2016 and Minister of State for Vulnerable Children and Families at the Department for Education from July 2016 to June 2017.
CAFCASS was created under the Criminal Justice and Court Services Act 2000. The body safeguards and promotes the welfare of children involved in family court proceedings
This appointment has been conducted in accordance with the Cabinet Office Governance Code on Public Appointments.
Published 6 April 2018