Apply now for student finance
Universities and Science Minister David Willetts has urged students to apply online now for their student loans and grants.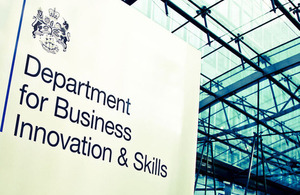 Mr Willetts made the comments during a visit to the Student Finance England processing centre in Darlington.
He saw how the centre is gearing up for a busy summer period and how the introduction of new technology is making the process easier.
Improvements include:
A more user-friendly online application process
Improved links with the Immigration and Passport Service so that identity can be validated without
most customers having to send in passports
A new, simple online process for students to tell SFE their circumstances have changed, to be introduced later this summer
From next year most parents will no longer need to send in evidence to prove household income as this will be validated directly with HMRC
Next year students will have a comprehensive system for tracking the progress of their applications online.
Mr Willetts said:
"Enrolling at university is an exciting time for students and a very busy time for Student Finance England. Applying as soon as possible will help students avoid unnecessary stress.
"I am here today in Darlington looking at what's being done to ensure that students and parents don't suffer a repeat of last year's unacceptable service."
Students can apply for finance online via Directgov. The deadline is 25 June 2010.
Images
Images are available for download and re-use by media and bloggers at the BIS Flickr album.

Links
Student finance online application
Vince Cable visits the Student Loans Company
Published 17 June 2010