World news story
Applications for Chevening Scholarships are now open in Bangladesh
British High Commissioner Alison Blake invites applications in Bangladesh for Chevening Scholarships.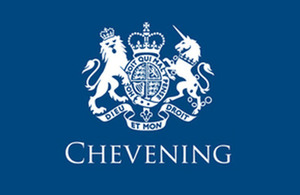 Candidates can apply for 2017/2018 Chevening Scholarships from 8 August 2016 until 8 November 2016 via the Chevening website
This year we are sending 12 scholars from Bangladesh to study for a master's degree at a university in the UK. Next year this could be you.
Chevening Scholarships are awarded to individuals with demonstrable leadership potential who also have strong academic backgrounds, and offers full financial support to study for a master's degree at any UK university.
While congratulating this year's scholars, British High Commissioner Alison Blake said:
"I am very proud that many of the world's top universities are in the UK. The Chevening Scholarship is the UK Government's way of ensuring that those with academic and leadership potential from around the world are able to study and experience life in the UK.
"Our Chevening scholars are the leaders that shape the future and strengthen relationships between countries. If you are a future leader of Bangladesh I would encourage you to apply for a Scholarship now to give yourself the chance of winning an award and benefiting academically, professionally and personally from studying in the UK, and exploring all that the UK has to offer".
When opening the 2017/2018 competition for Chevening Scholarships the Chevening Secretariat Director, Michael Scott-Kline, said:
"Those who step forward to apply for a Chevening Scholarship are already demonstrating the kind of ambitious forward-thinking that typifies Chevening Scholars.
"The potential rewards for applying are unquantifiable. Not only do scholars receive a first-rate UK education which can open doors in their respective careers, they also join a strong global network — a network they will draw on and contribute to for the rest of their lives".
'Visit Chevening FAQs for detailed information on the eligibility criteria and award specifications.
Notes to editors
Chevening Scholarships are the UK government's global scholarship programme, funded by the Foreign and Commonwealth Office (FCO) and partner organisations. The scholarships support study at UK universities – mostly one year master's degrees – for individuals with demonstrable potential to become future leaders, decision-makers, and opinion formers.
Chevening began in 1983 and has developed into a prestigious international awards scheme. Chevening Scholars come from over 160 countries and territories worldwide (excluding the USA and the EU), and more than 1,500 scholarships were awarded in 2016/2017. There are over 46,000 Chevening Alumni around the world who comprise an influential and highly regarded global network.
The name 'Chevening' comes from Chevening House in Sevenoaks, Kent – currently the joint official residence of the UK's Foreign Secretary.
There are more than 1,500 Chevening Scholarships on offer globally for the 2017/2018 academic cycle. These scholarships represent a significant investment from the UK Government to develop the next cohort of global leaders.
'More information is available on the Chevening website
Further information
British High Commission Dhaka
United Nations Road
Baridhara
P O Box 6079
Dhaka - 1212
Dhaka
Bangladesh

Email: Dhaka.Press@fco.gov.uk
Follow the British High Commissioner to Bangladesh on Twitter: @AlisonBlakeFCO
Follow the British High commission Bangladesh on Twitter and Facebook: @UKinBangladesh and UK in Bangladesh
Published 22 August 2016