News story
Announcement of the Justice Secretary's preferred candidate for the role of Her Majesty's Chief Inspector of Probation
The preferred candidate to be Her Majesty's Chief Inspector of Probation for England and Wales has been announced today.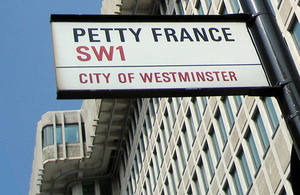 Paul McDowell, currently Chief Executive of Nacro, has been selected after a rigorous and open selection process, in accordance with the Commissioner for Public Appointments' Code of Practice.
The Justice Secretary has invited the Justice Committee to hold a pre-appointment hearing and will consider the Committee's views before deciding whether to proceed with the appointment.
Published 24 September 2013