World news story
Announced results from 2015 Newton Fund Calls
22 projects were recommended by the international panel of the peer review process and will be funded by the Newton Fund, from 2016-2019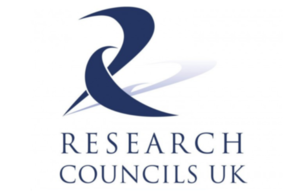 The Research Councils UK (RCUK) and the Brazilian National Council of State Funding Agencies (CONFAP) announces the results of their joint calls launched in 2015. In total, 22 projects were recommended by the international panel of the peer review process and will be funded by the Newton Fund, from 2016-2019. The partnership evolves 10 State Funding Agencies (FAPs), Medical Research Council (MRC), Economic and Social Research Council (ESRC) and Biotechnology and Biological Sciences Research Council (BBSRC).
The complete list is available at the link.
The projects address currant issues, such as Virtual Center in Agricultural Nitrogen; Living in Health Cities; Water-food-energy Nexus and Neglected Infectious Diseases. The others projects, which are not in the lists, were either not recommended or exceeded the call budget.
About the UK government's Science and Innovation Network (SIN) in Brazil & the Newton Fund in Brazil
In Brazil, the UK government's Science and Innovation Network (SIN) – Brazil of the British Embassy in Brasilia and the British Consulate General in Sao Paulo have strategic oversight and governance of the £45 Million Newton Fund in Brazil. SIN Brazil aims to create world class science and innovation partnerships between the UK and Brazil.
The aim of the Newton Fund in Brazil is to fund projects in research, innovation and capacity building towards enhancing the social and economic welfare of Brazil. Current projects fund research in Brazil in neglected and infectious diseases, healthy cities, the social science of food, energy, water nexus, sustainable agriculture and Brazilian biomes research.
The Newton Fund Team based within SIN-Brazil plays a key role in facilitating the interactions between UK and Brazilian Delivery Partners and supporting the implementation of the priority areas identified in the various activities of the fund. Additionally, the team is responsible for monitoring the results and impacts of the bilateral relationship between UK and Brazil.
For more information about SIN and Newton Fund, access here and here
Published 26 January 2016