News story
Animal medicines improvement notice: Pilgrims Veterinary Practice
Details of the improvement notice issued to Pilgrims Veterinary Practice Fordingbridge , Hampshire. Published February 2019.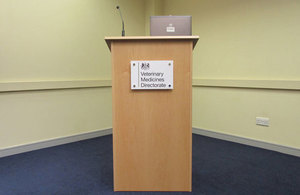 This notice was issued to Pilgrims Veterinary Practice.
The following contravened the Veterinary Medicines Regulation (VMR) 2013:
Administration of a veterinary medicinal product not in accordance with its marketing authorisation. Evidence showed the broach date had been exceeded. This is in breach of Regulation 8 (Administration of the product) of the VMR.
The improvement required is:
Practice must provide the procedures they will follow to ensure that broach limits are adhered to in the future.
This Notice has been complied with
Published 14 February 2019