Andrew Tyler to leave DE&S
Dr Andrew Tyler will be leaving the MOD at the end of June 2011 after a five-year stint.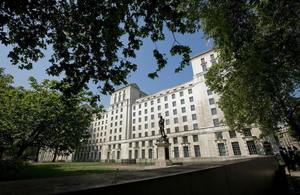 Dr Tyler, formerly DE&S Chief Operating Officer, had been filling the role of Chief of Materiel (Joint Enablers) on a temporary basis after a top-level reorganisation within DE&S last month.
The reorganisation sees responsibility for delivering outputs split across the existing Single Service Chiefs of Materiel, and a new fourth post, a civilian Chief of Materiel (Joint Enablers). The post of Director General Resources, who acts as the Finance Director of DE&S, was also created.
The changes allow DE&S to give greater support to the teams delivering projects and provide a much stronger focus on financial management.
Describing DE&S as 'the most efficient and effective defence acquisition organisation in the world', Dr Tyler said:
I leave with a great sense of sadness mixed with huge pride at what we have achieved.
The transformation in equipment support to Afghanistan stands out as a crowning achievement for its sheer importance. Close behind it is the major improvements in our management of complex projects and the culture of realism and honesty that has supported that improvement.
Pete Worrall, currently Director Helicopters, will be taking over Dr Tyler's duties until a permanent appointment is made.
Mr Worrall said:
It has been a privilege to work for Andrew. I have greatly valued his sage advice and the intellect he has brought to some challenging acquisition problems and I wish him all the very best as he returns to the private sector.
I was delighted to be asked to take over as COM JE on a temporary basis while the post is competed and relish the opportunity to work with the Main Board, DE&S staff and our stakeholders in the delivery of the Joint Enablers portfolio.
Published 21 June 2011