Press release
Andrew Parker appointed to the Civil Justice Council
Andrew Parker appointed as the Solicitor Member of the Civil Justice Council from 31 July 2014.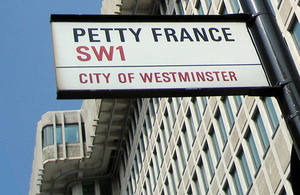 The Lord Chancellor has appointed Andrew Parker to the Civil Justice Council (CJC) as a Solicitor Member for 3 years from the 31 July 2014 and his appointment is subject to references.
The CJC was established under the Civil Procedure Act 1997 and is responsible for reviewing the civil justice system, advising on change and procedural reform and considering how to make the system more accessible, fair and efficient.
Biography
Andrew qualified as a solicitor in 1983 and he is currently a partner and Head of Strategic Litigation at DAC Beachcroft LLP with responsibility for advising insurers on emerging issues in insurance claims, including changes in litigation funding, assessment of injury damages and developments in disease liability.
Andrew heads up a team specialising in handling strategic cases, including cases heard in the Appeal Courts; and in advising on compensation system and litigation reform. The team also handles disease claims including asbestos and noise induced hearing loss.
Andrew has previously served as a member of the panel of assessors to Lord Justice Jackson's Review of civil litigation costs, as a full member of the Civil Procedure Rule Committee, a committee member of the London Solicitors' Litigation Association and as president of the Forum of Insurance Lawyers.
This appointment was made on merit and political activity plays no part in the selection process. However, in accordance with the Code of Practice of the Commissioner for Public Appointments there is a requirement for appointees' political activity (if any is declared) to be made public. Andrew Parker has declared that he has not been involved in any political activity.
Published 24 July 2014