An overseas romance may not be all that it seems...
Getting scammed could be the last thing you think about when falling for someone, but when talking to someone online, there is a real risk of becoming a victim of romance fraud.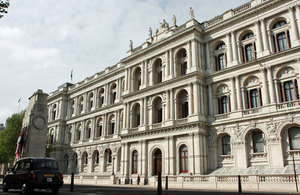 Dating or romance fraud is when you think you've met your perfect partner online or while abroad, but they aren't who they say they are. Once they've gained your trust, they ask for money for a variety of emotive reasons.
Have you ever received a letter like this?

How to avoid being a victim
**
Do**:
look for the clues that their request may not be genuine - signs such as in the letter above
be vigilant. Fraudsters are adept at changing their approach
speak to a family member or friend for advice if you are in any doubt
conduct your online chats within the dating website's monitored area. Resist pressure to move quickly from a chatroom to personal email
be particularly suspicious if you are asked for money

keep a record of correspondence Don't

send any money, no matter how persuasive the story is
believe anyone who offers to recover money you are already sent
keep things to yourself, even if you are asked to
give out personal or financial details. Fraudsters may use these to steal your identity and use it to commit other kinds of fraud
let your own bank account be used by someone else to deposit or transfer money. They could use your account for money laundering
trust what appears to be a UK address or phone number. They can be diverted to anywhere in the world
share compromising photographs. They could be used to force you to continue sending money.
Published 14 February 2012