An inspection of general aviation and general maritime, February to July 2015
The Chief Inspector has released his report of Border Force's management of immigration and customs controls of non-scheduled aircraft and maritime traffic.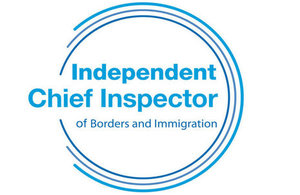 This inspection followed on from earlier inspections by the Independent Chief Inspector of Borders and Immigration (ICIBI) and a more recent report from the National Audit Office, 'The Border Force: securing the border.' Against this background, the inspection examined the effectiveness and efficiency of Border Force in capturing information about, and responding appropriately to, general aviation (GA) and general maritime (GM) movements.
The inspection found that levels of knowledge and understanding of the threats and risks remained generally poor. However, the system of general aviation reports (GARs) and the general aviation risk assessment tool (GARAT), if used correctly and consistently, provided Border Force with an efficient and effective way of managing its response to GA flights. While there were gaps and inconsistencies in working practices, overall, Border Force was making good use of GARs and GARATs for immigration purposes, less obviously so for customs purposes.
Coverage of GM was poor by comparison, in large part because of the absence of information in advance about GM arrivals, over which Border Force had little immediate control. Nonetheless, Border Force had not been efficient or effective enough within current limitations, or in improving its coverage in the longer-term, although it had more recently recognised the need to address this.
The Chief Inspector of Borders and Immigration, David Bolt commented:
Both GA and GM pose significant challenges for Border Force and for the other agencies involved in managing threats to the security of the UK. This report identifies a number of areas where Border Force needs to make improvements, particularly in relation to GM.

The Home Office has accepted eight of my recommendations, and has partially accepted the ninth. Border Force has outlined the measures it will take to implement these recommendations, and I look forward to seeing the results of this work.
Background
The Border Force is the directorate of the Home Office that is responsible the immigration and customs controls at all UK ports.
General Aviation and General Maritime are defined as: * General Aviation: any aircraft not operating to a specific and published schedule and not making a military flight; and * General Maritime: non-scheduled, un-canalised and non-commercial maritime traffic (including vessels such as yachts, tugs, rigid hull inflatable boats (RHIBs) and small motor boats. It can also include small commercial vessels, identified through intelligence as being used solely for smuggling purposes).
The inspection covered the period from February to July 2015
The inspection team visited ports and operators in Aberdeen, Biggin Hill, Birmingham, Farnborough, Luton, Manchester and Southampton Airports, and airfield managers at Lee-on-the-Solent and Cranfield. And marina owners and harbour masters at Aberdeen, Banff, Fraserburgh and Peterhead in Scotland, and at Lymington, Poole and Weymouth on the South Coast.
The Chief Inspector will not be doing any live or recorded interviews.
Published 14 January 2016