World news story
Ambassador Iain Lindsay OBE on UN Human Rights Day
The promotion and protection of human rights is at the heart of the UK's foreign policy objectives.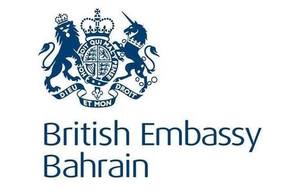 The Prime Minister, Foreign Secretary and all UK ministers consistently raise human rights violations wherever and whenever they occur.
British values centre on respect, tolerance, rule of law and freedom, and on the inherent dignity and equal rights of all individuals. We believe that people's desire for a better life in which they can fulfill their potential can only be satisfied in open and democratic societies that respond to popular will. That is why we seek greater political and economic freedom across the world, oppose tyranny and hold repressive regimes to account. It is also why we make respect for human rights a consistent theme that runs through Britain's foreign policy. While there are different ways of promoting our values ion different contexts, we will not compromise on our core beliefs
The FCO has six specific human rights priorities. These are: women's rights; torture prevention; abolition of the death penalty; freedom of religion or belief; business and human rights; and freedom of expression on the Internet. We work hard to make progress on each of these areas.
Bahrain is a 'Case Study' in the FCO's Annual Human Rights Report. This reflects the fact the United Kingdom wishes to focus on the Bahraini government's commitment to addressing human rights concerns.
The human rights situation in Bahrain is a mixed picture. Bahrain's implementation of recommendations in both the Bahraini Independent Commission of Inquiry (BIC) report and it's UN Universal Periodic Review (UPR) form the basis of its ambitious reform programme. Whilst we remain encouraged that the Bahrainis continue to put in place legal frameworks and mechanisms that, in the longer term, will improve accountability, we also believe more needs to be done. The UK remains committed to providing the Government of Bahrain with the support and assistance it requires.
Published 11 December 2013