Press release
Alun Cairns: Welsh business is ready to make a success of Brexit
Secretary of State for Wales Alun Cairns will today (Monday Aug 22) meet business leaders in mid-Wales and set out an optimistic vision of Wales post-Brexit.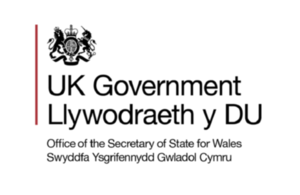 Leaders from companies ranging from property and the law to retail, banking and manufacturing will be at a special business round table being hosted by South and Mid Wales Chambers of Commerce in Newtown.
Mr Cairns said:
In recent weeks I have been meeting business, council and public sector leaders across Wales to discuss how Wales be best prepared to succeed as we leave the EU.

I have been struck by the upbeat view of entrepreneurs who see fresh opportunities coming from the transition. The Welsh economy is in strong shape with a buoyant jobs market and an unemployment rate lower than the rest of the UK. The Prime Minister has also underlined her support for the Northern Powerhouse, which will provide fresh opportunities in North Wales.

Meetings with business leaders and others are vital to discuss the issues as we prepare for Brexit. But they are also an opportunity to say: the UK Government stands ready to offer help to a dynamic and thriving Welsh economy. That's the reassurance message I will be carrying today.
Liz Maher, President of the South & Mid Wales Chambers of Commerce said:
While Chamber members' views on the EU referendum were diverse the decision for the UK to leave the European Union has caused much uncertainty for businesses in Wales.

The business community is now looking for the government to provide economic stability in the short term, clarity on the way forward and action to deliver an economically successful Wales in the future.

We are pleased that the Secretary of State for Wales is taking this step of meeting with businesses in Mid Wales to hear their concerns directly and we look forward to him taking them back to the heart of government.
Mr Cairns will go on to see a prototype car powered by a hydrogen fuel cell in a visit to Llandrindod Wells-based Riversimple Engineering. He will test-drive the Rasa, a two-seater electric car made from carbon fibre which weighs less than 40 kg but is capable of up to 60mph and has a range of 300 miles.
Published 22 August 2016