Press release
Alun Cairns: "Wales' independent TV producers are an international success story"
Welsh Secretary to host joint London reception with trade association for Welsh production companies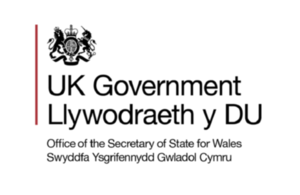 Secretary of State for Wales Alun Cairns will celebrate the enormous international contribution of Wales' independent TV producers and creative industries in a joint reception with TAC (Teledwyr Annibynnol Cymru) at Gwydyr House later today (Monday 11 June).
In his address to the trade association for Welsh television producers, Mr Cairns will acknowledge the importance of the creative industries to the Welsh economy, an industry which employs around 50,000 people across the country.
He will also speak about the UK Government's continued support for S4C and the acceptance of an independent review of the Welsh-language broadcaster which suggested a package of reforms to better serve Welsh speaking audiences in the future.
The Welsh Secretary will be joined by Margot James, Minister for Digital and the Creative Industries and Gareth Williams, Chair of TAC, in recognising the achievements of some of Wales' most decorated producers including Boom Cymru, Rondo and Avanti Media.
The reception comes hot on the heels of the announcement that Cardiff will host next year's Creative Cities Convention, beating off stiff competition from Bristol and Glasgow because of its international reputation as the home of Doctor Who and popularity amongst the 20 million people who visit every year.
Cardiff's broadcasting and cultural excellence has also been recognised by Channel 4, who have shortlisted the city as a potential site for its new headquarters alongside Bristol, Glasgow, Greater Manchester, Leeds, Liverpool and the West Midlands.
Secretary of State for Wales Alun Cairns said:
In Wales we have some of the most talented TV producers and independent broadcasters in the world, creating jobs and opportunities for thousands of people across the country.

Our cities are increasingly becoming the destinations of choice for major investors who recognise the enormous impact our content creators have on the international scene. I encourage them to continue producing such exceptional work which is growing the sector here in Wales and boosting our economy, and the UK Government is ready to support them in achieving that.
Margot James, Minister for Digital and the Creative Industries, said:
Our creative industries are an economic and cultural powerhouse enjoyed by millions around the world and it is great to see independent Welsh producers getting the international recognition they deserve for their incredible work.

We want every nation to contribute in these vibrant sectors and are working closely with the creative industries and broadcasters across the country to make sure this upward trajectory continues in the future.
Gareth Williams, Chair of TAC, said:
TAC is working hard to show what our sector has to offer, and we greatly welcome the Wales Office's support in that work.

Dozens of active production companies in Wales make high-quality programmes in a wide range of genres, from drama like Un Bore Mercher/Keeping Faith and Bang to international factual co-productions; from children's content to sport and live events coverage.

Wales' stories, locations, perspectives and diverse voices can enrich any broadcaster's output. With Cardiff hosting the Creative Cities Convention 2019 and shortlisted as a potential location for a Channel 4 hub, plenty of opportunities lie ahead.
ENDS
Published 11 June 2018